The King and Queen of Spain learn about IberianTax, the tax platform for non-resident property owners in Spain
November 22, 2022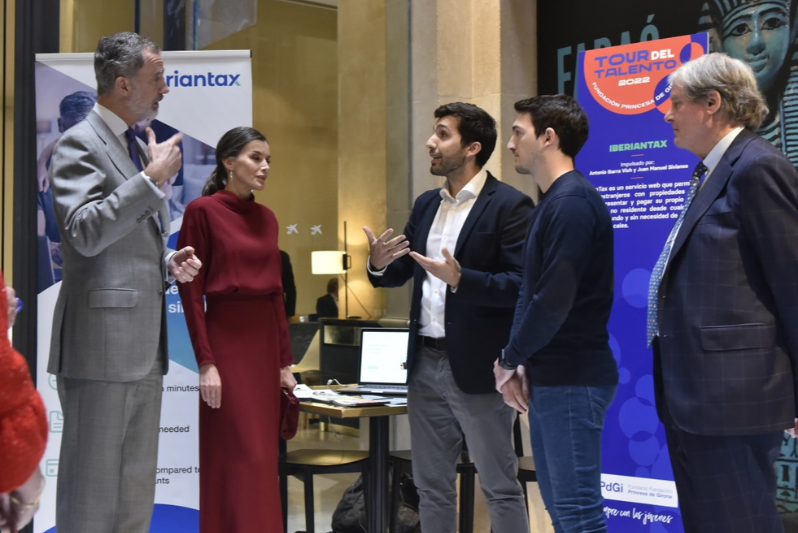 Last April 2022, IberianTax participated in the Talent Tour forum, promoted by the Princess of Girona Foundation. The event aimed at promoting STEAM professions, innovation and young talent was attended by Their Majesties the King and Queen of Spain.
King Felipe and Queen Letizia were interested in the IberianTax project, a digital solution that allows non-resident with properties in Spain to meet their tax obligations. Each year thousands of property owners must deal with the non-resident tax return (Form 210) facing difficulties due to language barriers or the complexity of the Spanish tax system. IberianTax is the first tax filing software developed in Spain to facilitate the submission and payment of taxes in Spain for non-resident property owners and Spaniards living abroad.
The King and Queen showed interest in the project and learned about the development and functioning of the platform from its founders. It was an excellent opportunity to make the project known at a national level.
During the main event of the Talent Tour, the physicist Eleonora Viezzer was also distinguished with the Princess of Girona Foundation Award in the category of Scientific Research 2022. Her project focuses on the development of fusion plasma with high confinement and without fluctuations to avoid the loss of particles that would damage the reactor walls.
majesties
talent tour
non-resident taxes
iberiantax
form 210
kingofspain