The Best European Countries for British Expats to Buy Property
August 23, 2023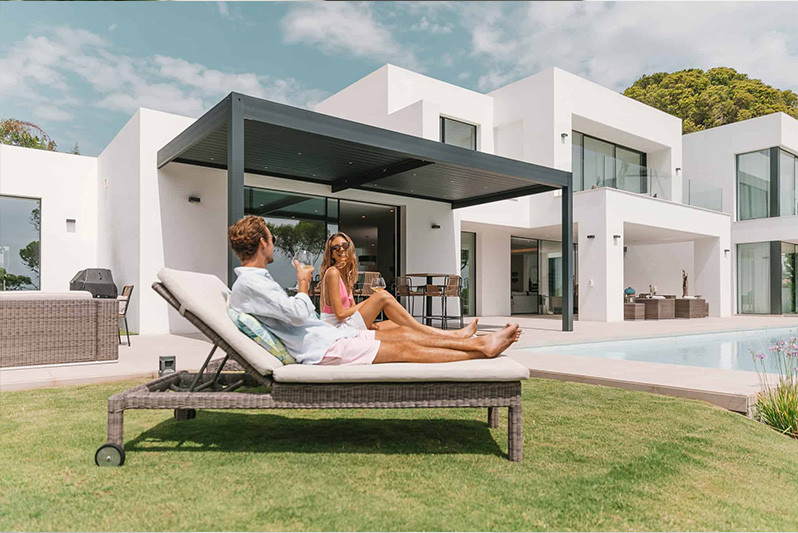 For Brits interested in buying property abroad, the decision has become more complex after Brexit. Since the UK left the EU in 2016, Brits have had to think about how easy it would be to move to another country under these new rules.
The aftermath of the decision to leave the European Union has cast a new light on buying property abroad for many British citizens. But whilst there are new taxes to consider, visa and residency options, as well as other financial considerations, it hasn't put a stop to Brits continuing to purchase property in Europe.
In this blog, we'll be taking a look at where Brits are considering buying, and where expats might find a good quality of life and job opportunities in these leading European countries.
1. Spain
Spain comes out on top of the list for British property buyers. The country has long been a favourite for British buyers, with places like Torrevieja, Villamartin, Estepona, Ciudad Quesada, and Marbella being some of the most popular destinations on the Iberian Peninsula, particularly for their large expat populations. The average price spent on properties in Spain is about £159,395 – which is also significantly cheaper than many UK properties.

There are a number of taxes that must be paid when buying and owning a property in Spain, even if you don't intend to become a resident. Most taxes are paid on an annual basis, but depending on how you intend to use the property, this could also be quarterly. For example, you will need to submit a rental income tax return every quarter, but if your property remains empty, this only needs to be submitted annually.
Many of the taxes that need to be paid as a non-resident, in particular, are completed by filing the Modelo 210 form to the Spanish tax authorities.
If you want to stay in Spain for up to 90 days, you don't need a visa. But if you plan to work or stay longer, you'll need a visa or permit. If you want to live in Spain for over 90 days but less than five years, you can apply for temporary residency. Long-term residency lets you stay indefinitely.
2. France
France comes second on the list. Whilst searches for properties in France were just a quarter of the searches made for those in Spain, the average price for a property in France is similar, at around £158,249.

Nice, a beautiful city on the French Riviera, is a popular choice for many British buyers, however, other places such as Sauzé-Vaussais, Eymet, Villefagnan, and Limoux are also seeing high demand.
If you want to stay in France for longer than 90 days, you can apply for a long-stay visa, which is good for three months to one year. After that, you'll need to apply for a residence permit.
3. Portugal
Portugal is the third-most popular choice for Brits. The average spend on a property in Portugal is about £342,276, which is higher than Spain and France. British buyers often look at places like Lagos, Praia da Luz, Cabanas de Tavira, and Luz, however, Castelo Branco is another option with more affordable houses.

If you want to stay in Portugal for more than 90 days, you should check with the Portuguese Immigration Service or the Embassy of Portugal in the UK for the right visas.
How IberianTax Can Help
Navigating property investments and taxes can be tricky, especially in a foreign country where you might not know the language, but that's where IberianTax comes in. We specialise in helping non-residents manage and submit their taxes in Spain through our easy-to-use online tax software.

Whether you're dreaming of a sunny retreat on the Spanish mainland, or an island escape on the Balearics or Canary Islands, IberianTax can help you navigate Spanish property taxes with complete ease.
Submitting your Modelo 210 tax return in Spain is quick and easy with IberianTax, and with prices starting at just €34.95, you'll not only be saving time and stress, but you'll also be avoiding expensive accountancy fees. Our service is available in English, German and French, and if you need any assistance, our in-house tax experts are on hand to help you. Our service is 100% safe and secure and is also authorised by the Spanish tax agency, so you're in great hands.
expats
brits
spain
modelo 210